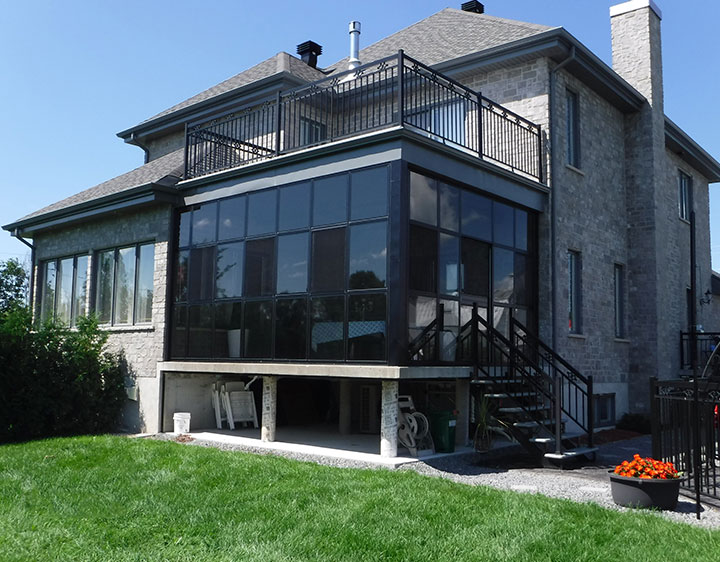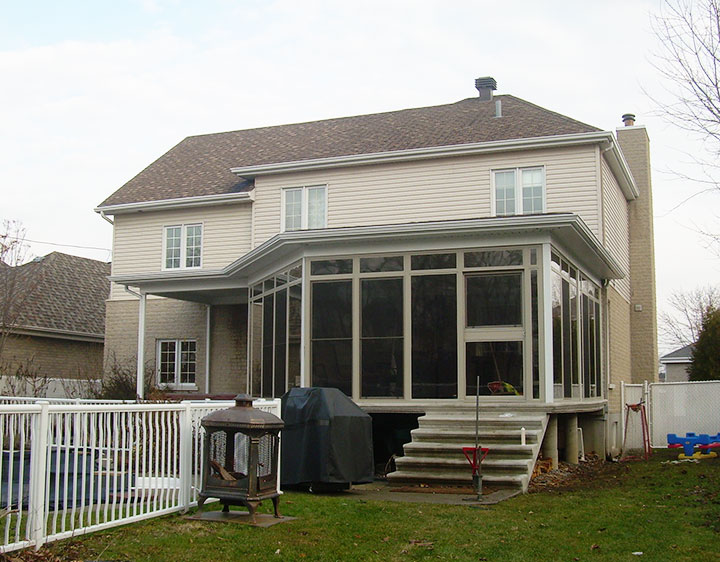 Strength, increased comfort and integration quality
Built right into the structure of the house and benefiting from a solid roof, the windbreaks spare you the worries of snow accumulation and the inconvenience of rain and insects. Their design blends naturally with the architectural lines of your home. Made from lightweight and durable materials and easy-care polymer panels, they stand out for their strength, style and the quality with which they integrate into the building. This is a perfect solution for condominiums!
Living space
Windbreaks allow you to create new spaces wherever a hard top already exists or can be planned. Whether it's a carport, a covered balcony or a porch, windscreens create natural extensions of your home and give these new living spaces increased luminosity and an unequalled quality of environment.
Two models for endless possibilities
Our windbreaks are offered in two models, Panoramic and Standard. Both fit perfectly onto the structure you wish to enclose. The Panoramic with its longer panels, allows for enhanced visibility. The option of charcoal stained panels gives your new space more privacy. Come see us with your project and our professionals will help you make a well-informed choice so that you can enjoy your living space for many years to come.
Make the most of the sunny days by extending the natural lines of your home.
Solarium International is an authorized dealer of brands of safe and effective cleaning products that will help you enjoy your new living space for many years to come.
Contact us to learn more about the maintenance steps and the products that meet your needs.
1-888-301-1444