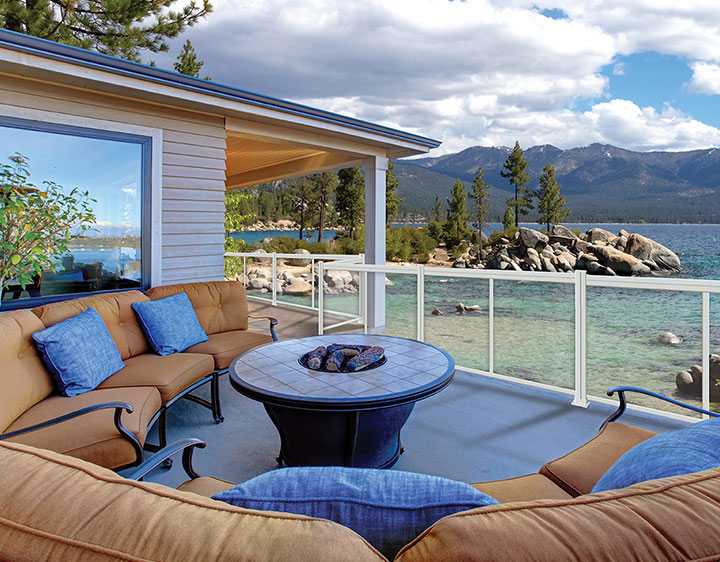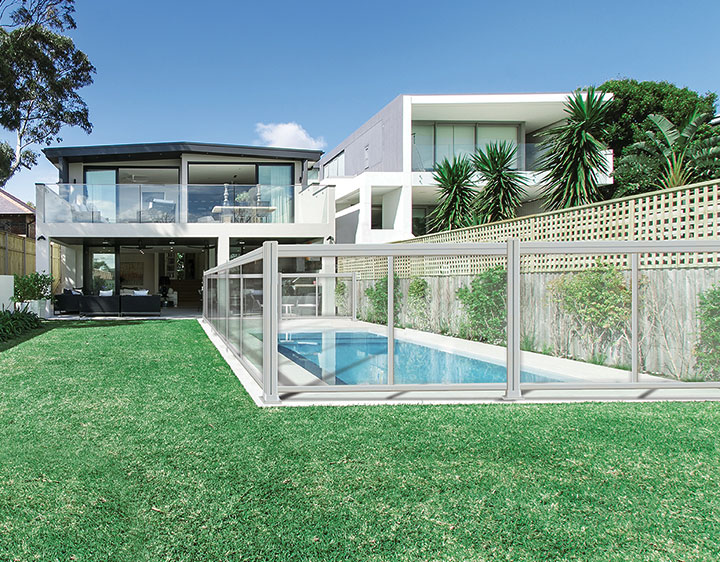 Safety, functionality and style
Safety first! Our railings and fences are designed to be functional - taking into consideration how you use your environment - and to let you take full advantage of the view thanks to the sleek, clean lines of their aluminum structure and their transparent polymer panels.
A safe and living space that matches your style
Whether it is to enclose or limit access to a pool, to securely close a balcony, or simply to add exterior railings that perfectly match your solarium, our team will work with you to create a living space that fully meets your expectations. Four standard heights are available: 36, 42, 48 or 60 inches. RVP models are available in three colours, black, sand and white.
Installation by our team of experts, as well as proper maintenance, will optimize the life of your fence and railings.
Come see us with your project and our professionals will help you make a well-informed choice so that you can enjoy your living space for many years to come.
Make the most of the summer in complete safety!
Solarium International is an authorized dealer of brands of safe and effective cleaning products that will help you enjoy your new living space for many years to come.
Contact us or click here to learn more about the maintenance steps and the products that meet your needs.
1-888-301-1444